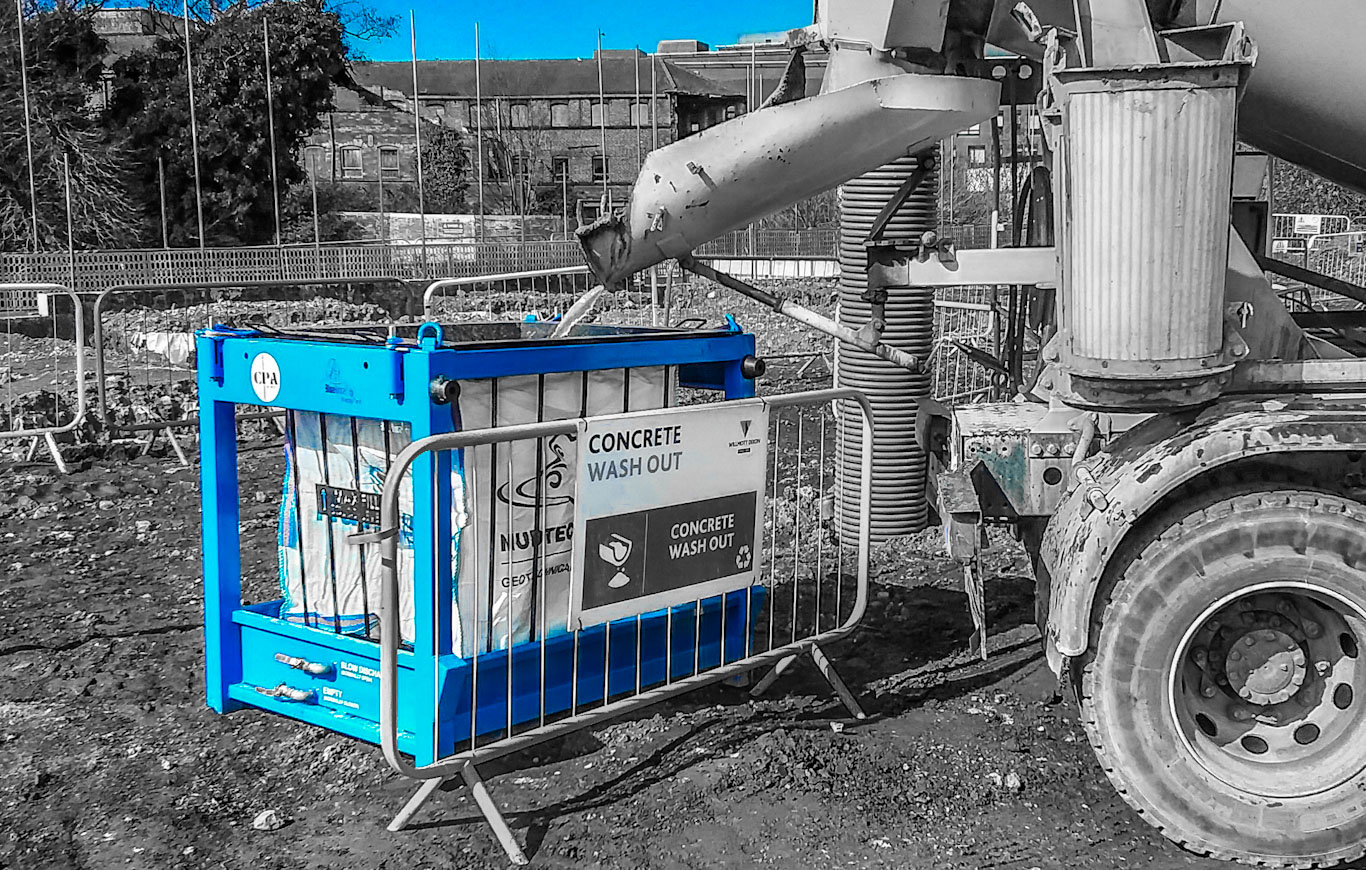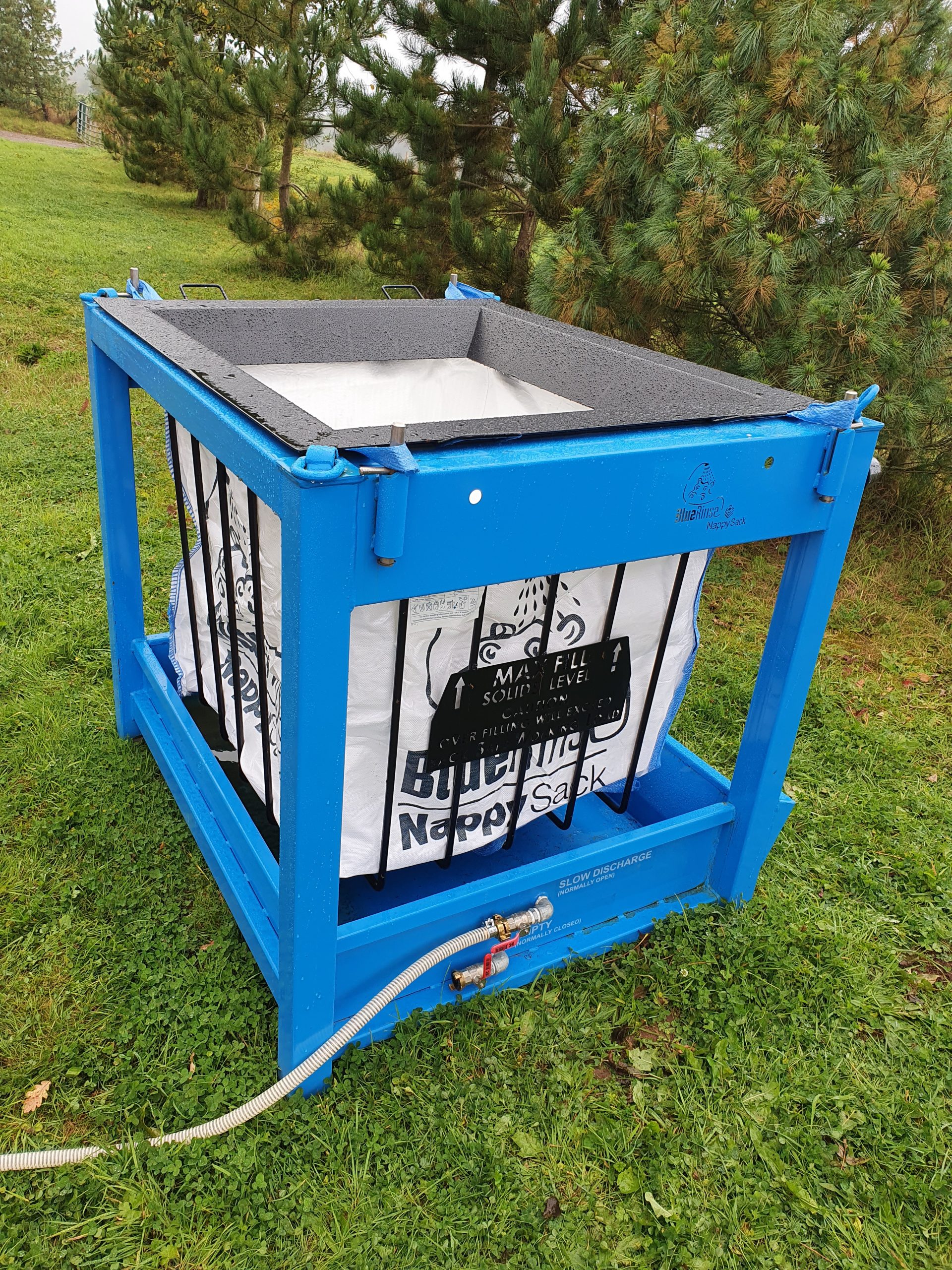 Nappy Sack Frame
Making concrete washout much easier, the Nappy Sack Frame is designed to accommodate revolutionary BlueRinse Nappy Sack, a self dosing bag which separates the solids, automatically reducing the pH of the water. Engineered with an oil adsorbent liner, which filters down to 20 microns, the fabric is impregnated with Mudtech pH Blue, which is released into the water as it passes through the wall. The collected water will typically have a pH below 9.
No hazardous water is generated, pH is reduced at the washdown stage.
Easy to use. Simply place Nappy Sack inside frame
Simple to operate; clean chute, check pH & change Nappy Sack periodically.
CE marked and robustly constructed.
Size – 1.5m (4'11") x 1.25m (4'1″) x 1.3m (4'3″) (length x width x height)
Weight (dry/empty) – 300kg (661lbs)
Working capacity – 170 litres (37gal) overflowing to discharge point
Driver uses their redi-mix truck on-board water supply for chute washdown.
BlueRinse Nappy Sacks 50+ chute wash solids to 1 tonne capacity of the Sack
Quantity of pH Blue correction additive to outlast 50 chute washes in typical circumstances.
Nappy Sack Frame Gallery Gallery