About Us.
Welcome to Mudtech Tank Division, a subsidiary of Mudtech Ltd. Mudtech has provided geotechnical solutions across a broad range of industries since 1998; serving Construction, Civil Engineering and Drilling operations with focus on Tunnelling, Trenchless Technology and Shaft Sinking. Our Tank Division was formed more recently in order to funnel our innovative plant and equipment offerings to customers. 
Our unique Mudtech family combines a wide range of specialisms and functions including Mud engineering, Chemical processing & distribution, Engineering, Plant manufacture & assembly, with logistics expertise to glue them together. 
BlueRinse family of products developed from the realisation that Mudtech's innovative range of chemicals and know-how for safety in tunnelling and shaft sinking can provide similar value in the Construction and Concrete industry. Our pragmatic approach to problem solving, combined with an intuitive approach to risk assessment/mitigation for persons and the environment, facilitates products that add value and improve safety for our customers and the wider construction environment.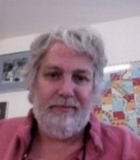 Mark Brooks
Director Mudtech & Mudtech Tank Division.
Mark has over all responsibility for running Mudtech and Mudtech Tank Division. Bringing experience from Drilling, Tunnelling and Civil Engineering to the identification and development of new products.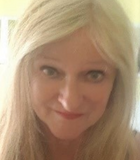 Lyn Alderson
Commercial Manager Mudtech & Mudtech Tank Division.
Responsible for customer service, logistics and getting us paid.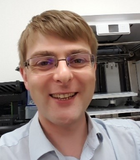 Rob Harwood
Director Bespoke Product Design.
Our resident product developer, managing documentation, quality & continual improvement.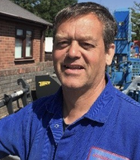 Gary Johnson
Director and owner Johnsons of Cheadle.
Inventive engineer & builder of prototypes, manages our Plant Manufacture and Hire.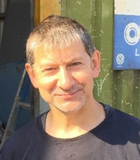 Sean Prior
Johnsons of Cheadle.
Responsible for doing most of the actual work.
Ian Morrison
Technical expert Mudtech.
Specialising in Tunnelling, Piling and Drilling. Ian is aknowledged worldwide for his work with EPB foams and geotechnical solutions. He also makes guest appearances in Mudtech Tank Division.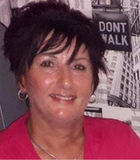 Shelley Storey
Administration, customer and supplier contact
Our newest team member and hitting the ground running; Shelley has proven to be invaluable sorting our administration, customer and supplier contact. She keeps us tidy and manages our inventory system.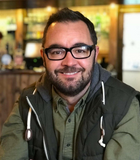 Richard Storrs
Marketing and Social Media
With his experience of working in the publishing sector since 1990, Richard looks after our social media platforms and web site, along with magazine advertising and press releases.
Goals:
– Deliver solutions & products which protect our shared environment, the health & safety of those involved.

– Identify and share best practice, demystify some aspects of environmental protection.

– Nurture a culture where health and safety hazards aren't created from measures aimed at mitigating environmental impact.

– Provide value to our customers through innovation rather than replication.

– Develop products of high durability, risk assessed and CE marked for safety.